An Entry-Level Performance Ski!
Nelo just announced that the NELO 540 Surfski is offered in 3 sizes! The perfect boat for speed and stability in varying wave conditions. The 540 has the stability of a 520, for hanging on in the waves, and more top speed for performance in the flats. Like all Nelo Surfskis, the 540 is light and maneuverable.
Check our Nelo 540's for sale inventory for boat selection and Nelo 540 prices
Read more about NELO 540 surfski.
75 – 90 Kg (165 – 200 lbs)
The XXL is a versatile boat size!
Larger paddlers definitley appreciate the XXL sizing but it isn't a massive oversized ski. The XXL makes a great ski for almost any size person as a shared family boat. We use it for our visitors on Cape Cod.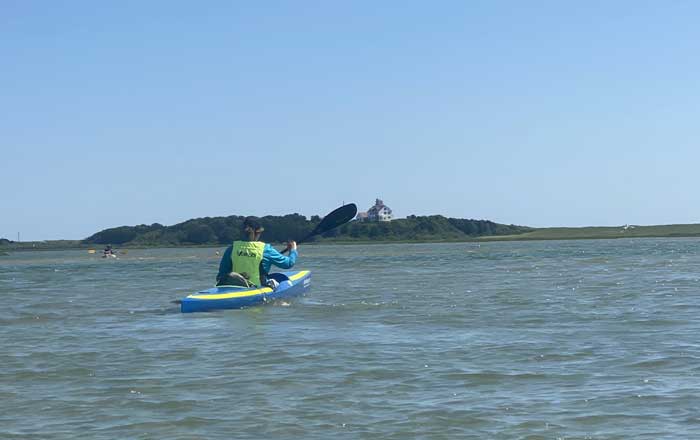 Three 540 XXL's for Sale! Great Nelo Custom Colors!