Braca Slalom and Freestyle Paddles
We currently have two slalom paddle choices available, in stock, at great prices.
Get Braca action at a great price!
Brača Slalom Soča
Brača Slalom Soča is the line of Brača kayak slalom paddles designed and engineered to enable fast, firm, and smooth insertion into the water and extremely efficient strokes. The blade has a unique spoon-leaf shape with sharp edges; CNC machined, though, durable core; sandwich titanium stiffener, and 12 mm wide solid edge reinforced with High Modulus Unidirectional Carbon.
Our revolutionary molding technology process guarantees the shape and dimensions of all paddles to be identical and precise. The paddle is intended for the hard driver who loves the feeling of running water.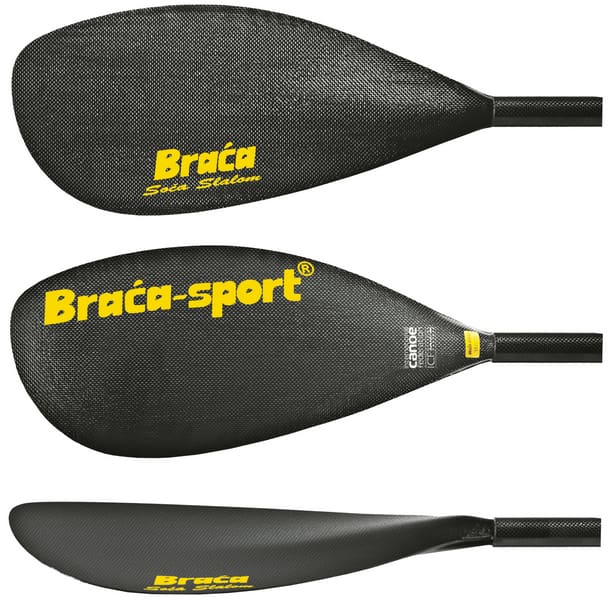 Kinetic Paddle with 695 Blades
Braca Kinetic Slalom paddles are strong and durable and made to perform for tough courses with chaotic water. These kayak slalom paddles are brand new and have never been used. Since they are the previous generation of paddles we are setting a great price. The slalom paddles have Kevlar reinforced shafts and blades with aluminum and titanium-reinforced tip making them ideal for slalom conditions.  The color is a bright gold/green so they are not only sturdy they look great too! All 695 size blades with one-piece shafts.
All slalom paddles are shipped unassembled. Optional – we can cut to length for you.
695 Blade Size
Shipped Unassembled
Glue Stick included