About BRAČA-SPORT® Paddles
The BRAČA-SPORT® Advantage:

A Full-service company:  UNICARBON®, a division of BRAČA-SPORT®,  develops, manufactures, and markets ultra-light, high performance, unidirectional dry and pre-impregnated (prepreg) carbon fabrics, used by manufacturers of advanced Automotive, Ultralight Aircraft, Construction, Energy, Marine, Sports and Recreation applications and products.   Broad in-house engineering and manufacturing talent allow Braca to continually innovate to provide the highest quality and performance paddles – most recently the Extra Light and Surfski Blades and 19K surfski shafts. BRAČA-SPORT®  is proud to develop, manufacture, and market all products from their facilities in Lithuania and Hungary.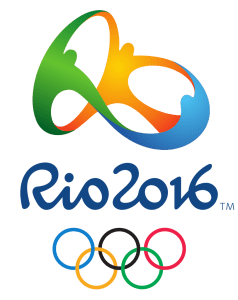 High Performance:  BRAČA-SPORT® has a long tradition of winning, consistently being the paddle of choice for top Olympians, World Champions, and Elite paddlers around the world. In 2016 BRAČA-SPORT® continued to be an Official Service Company of the 2016 Olympic Games in Rio, bringing home the most medals of any paddle supplier.
Weight: In the past, Braca paddles were often considered heavy vs. some of the competition but not anymore. While not an issue for sprinting, lighter weights are obviously advantageous in longer distance events or training.  FastPaddler stocks primarily the new "Extra Light" blades which are some of the lightest, strongest blades in the industry. We weighed all of our first 50 paddles, and the weights were consistently lower than the other mainstream competitors we have weighed. Contact us for more exact weights on your configuration.
Durability: All Carbon – no carbon/foam sandwich. The Extra Light and Surf ski blades are made from solid carbon, with the Surf ski blades built with slightly more carbon reinforcement to deal with very large surf conditions. While over time your blade may get scratch or even a slight chip from striking a rock, it will hold up much better than any of the sandwich constructions. We have examples we can show you. We can even order optional Kevlar-reinforced tips for the adventure class paddler for extreme downriver conditions.

Adjustability: A newly designed locker –  all-metal construction. The locker is very secure and easy to adjust. There is no slipping and the metal connector is more durable than a plastic locker. We have a range of paddle shafts available, from stiff sprint shafts to softer surf ski shafts. Adjustable 19K shafts have a setting range of 10 cm and all other adjustable shafts add a 5 cm range.
Customization: – Choose the paddle blade type, paddle blade size, paddle shaft stiffness, and paddle length to meet your personal requirements. All our paddles are assembled locally with special industrial hot glue, allowing for later updates to paddle shafts should the need arise.  Or if you have an older Braca paddle, please contact us if would like to update to a newer softer shaft with lever lock and breath new life into that older paddle!
How to buy Brača-sport® products
BUY ONLINE TODAY
Most Braca paddles on the site are in stock for rapid assembly and ship.  Select your ideal Braca paddle and configure it online.  In-stock, assemble & ships out rapidly to Continental USA, we ship to HI, AK!
SPECIAL ORDER
Contact us for Special Orders.  Order any item from the catalog. We will send an order confirmation and an invoice that is payable online.  Info@FastPaddler.com
CONSULT & TEAMS
We've matched a lot of people to their paddle! Each athlete has unique needs so we will assist you in selecting the paddle that works for you. Parents and coaches, we value your questions, please contact us anytime.
Our Most Popular BRAČA-SPORT Kayak Paddles
Note:  BRAČA-SPORT® designs and manufactures paddles for: Canoe Polo, Dragon Boat, Flatwater, Freestyle, Marathon, Ocean Racing, Outrigger, Slalom, Touring, Waveski, Stand Up and Wildwater. With a total of 130 different canoe and kayak paddles with over 400,000 configurations, they  have the right paddle for everyone.  FastPaddler now stocks many of these paddles and can also order any of these configurations if we do not have in stock what you are looking for. 
BRAČA-SPORT® Accessories In-Stock 
Braca-sport accessories are perfectly designed for your paddling adventures.  We have several pogies for canoe sprint and kayaking, paddle cases designed for each paddle type, and various apparel.  Braca-sport shirts are fantastic for paddling in cool weather, a performance waffle weave that breathes and adds insulation, a favorite for all sports.