Introducing Mocke PFD's and Accessories at FastPaddler
MOCKE is
made for surfski, perfect for kayaking, ideal for SUP
!
MOCKE paddling accessories are designed to be lightweight and low profile so they are perfect for paddlers. The PFDs are favorites in both paddling and surfski communities. SUP paddlers also appreciate the ability to paddle with no interference from a bulky life jacket. We carry both of the newest PFD designs so that you can choose zip or pullover. We also brought in the best shirt and jacket options so we have three to choose from. MOCKE also makes some small accessories you can see in our store. MOCKE hydration bladders, cell phone bags, and leash paddles are available now.
MOCKE PFD INFO AND PURCHASE
Mocke Flow Zip PFD
The Flow Zip PFD is an ultra-light, low volume superior personal flotation device made for surfski paddling. It is absolutely perfect for kayaking and is the ideal lifejacket for SUP (Stand Up Paddleboarding).
$159.00Select options
Mocke Flow PFD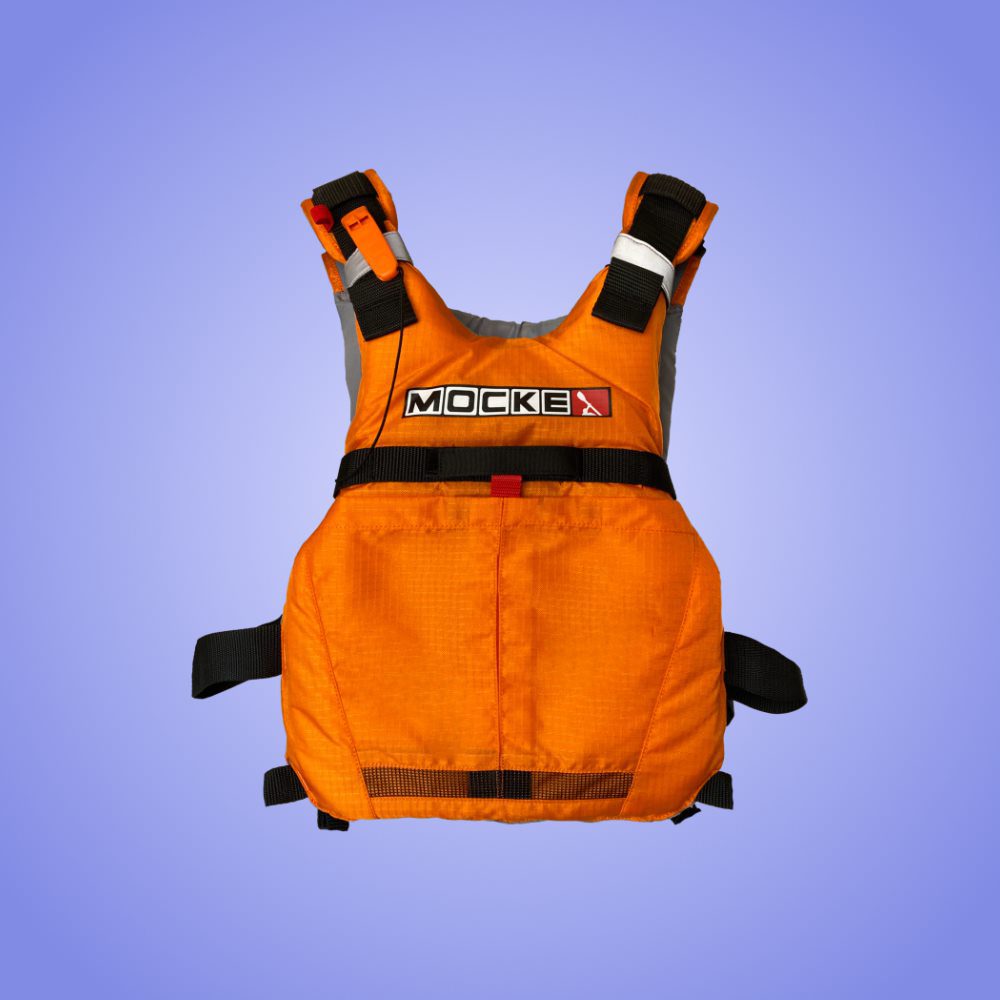 The Flow pullover PFD is also an ultra-light, low volume superior personal flotation device. A favorite of paddlers and SUP paddlers who also appreciate paddling without any interference from a PFD.
$149.00Select options
THREE GREAT CLOTHING OPTIONS
We are really impressed with MOCKE clothing options. As paddlers, we appreciate the great fit and light fabric. The fit is typical, not a slim European fit like Braca shirts, so typical USA sizing will work, no need to order up. With a drawer full of race shirts and other clothing these are the go-to items! FastPaddlers testers especially appreciate the lightweight breathable fabric that provides some sun protection but also is not too hot. We've got the Mocke long-sleeve and short-sleeve styles in orange and white.
Long Sleeve Shirt
The long sleeve shirt is a light, breathable weave that also provides some extra sun protection. The weave of these shirts has a mesh-like quality to them so they are very lightweight. They are not "sun" shirts but a very light cover. Definitely a favorite of the FastPaddler product test team.
$40.00Select options
Gust Jacket
Waterproof and windproof, flexible fabric with a good movement feel. Pullover style with a long front zip to adjust your temperature. High visibility with one of the easiest colors to see, neon green. Sleeves have a velcro close to prevent water from seeping in and the waist also has a cord for a snug fit. This is a storm jacket not a dry top so the neck is comfy and anti-chafe.
$120.00Select options
Short Sleeve Shirt
A general fit means this shirt fits a lot of shapes and sizes. The white, light fabric is designed for hot paddling days when a little extra sun coverage is necessary. A shirt for light coverage on cool days or cooling coverage on hot days.
$35.00Select options