Nelo 510 Surfski
A Fast, Plastic Ski For Beginners and Experienced Alike
The Nelo 510 surfski is a high-performance, durable surfski designed for paddlers of all skill levels. The 510 is made of polyethylene and is 16'8″ long, 21.6″ wide, and weighs 48.8 lbs. The 510 surfski is stable and easy to paddle, making it a great choice for beginners. It is also fast and efficient with a great paddling angle, making it a good option for experienced paddlers.
The Nelo 510 is made of durable polyethylene, so it can withstand the rigors of even the most demanding paddling conditions. And it's priced affordably, so you can get a great surfski without breaking the bank.
If you're looking for a versatile and affordable surfski that's perfect for paddlers of all levels, the Nelo 510 is the perfect choice for you.
Lots of Features and Accessories for the Nelo 510
The 510 comes with a variety of features, including a comfortable cockpit, integrated cockpit handles, and a stern storage hatch. There are multiple options for upgrading hatches and rudders. The 510 is a great choice for paddlers who want a versatile and durable surfski.
510 is the right entry boat for all that want to start paddling, easy to handle, durable, stable. Accommodates from children to adults and it allows a progression till a semi pro level. Experienced paddlers use a 510 in rocky and low waters. The 510 follows the great lines of the 520 in an extra stable and durable boat.
What Colors are the Nelo 510? Blue, Green, Pink, and Gray.
One Size
Blue, Green, Pink, Gray
Standard foot plate
Front and rear handles
Rear bungee for gear
Large oval rear hatch
Front hatch
Plastic surf rudder
Bailer
For Beginners
The Nelo 510 is a family and kid-friendly boat. A perfect match for brand-new surf skiers. This is a real surfski with pedals and bailer. Because of its durability and easy control, this is ideal for all types of waterways oceans, lakes, or rivers.
Family and kid-friendly boat (wear PFD!)
Durable plastic construction
Handles for easy carrying
Surfs like a true ski
Stable with acceleration
Priced for affordability
For Experienced
The Nelo 510 is a highly durable surfski for experienced athletes to use when they don't want to risk damage to a high-end boat. The Nelo 510 rides like a 520 and is one of the fastest poly ski option available.
Ideal rocky shore and river running ski
High seat position allows more power delivery
PE construction minimizes the risk of hull damage
Great price with all the fun of Nelo ski
Family and friends boat to join you on the water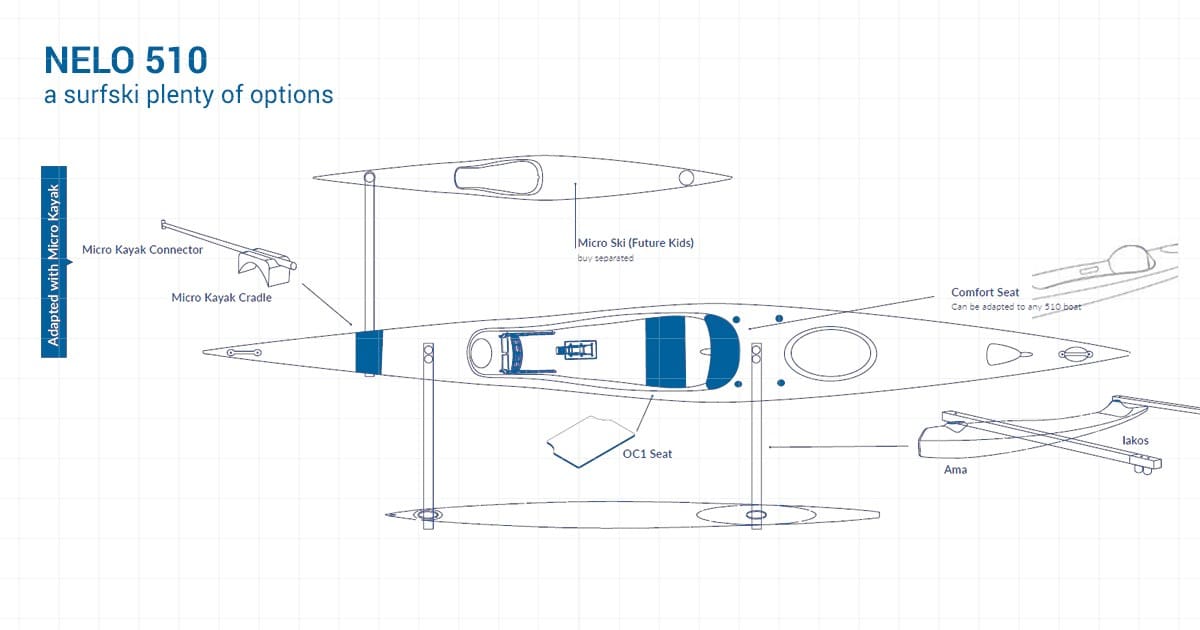 Rudder Options for Your Steerable Ski
Standard rudders or optional kick-up rudders.
Retractable Rudder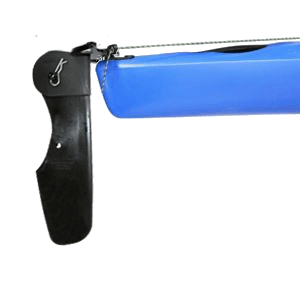 External rudder for 510. Made in 100% plastic.
Stashing Your Gear
The Nelo 510 has some extra storage options.
The Nelo 510 Surfski hatches are made of durable polyethylene and are designed to provide easy access to the storage compartments of the boat. The hatches are also watertight and secure, making them a good choice for storing valuables or gear.
The 510 has two hatches, one in the bow and one in the stern. The bow hatch is larger and can be used to store larger items, such as a dry bag or a paddle. The stern hatch is smaller and is ideal for storing smaller items, such as a water bottle or a first-aid kit.
The hatches are easy to open and close. They also have a built-in seal that helps to keep water out. The hatches are also UV-resistant, so they will not fade or deteriorate in the sun.
Soft Hatch Cover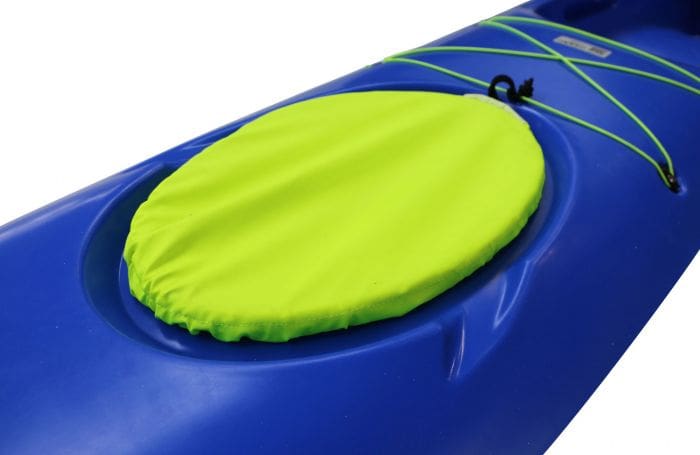 Rubber Hatch Cover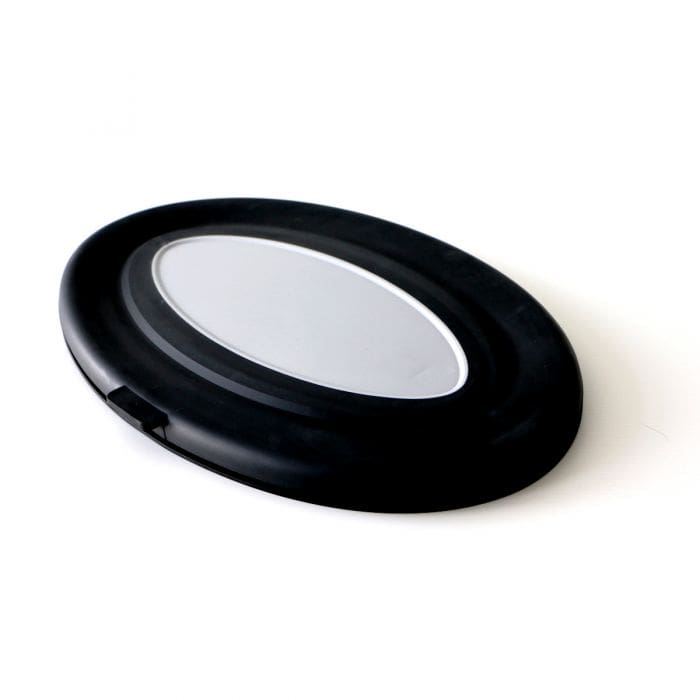 Surfski Comparisons – All the Nelo Models
Nelo is an innovator in the surfski world! Nelo is always bringing something new to the surfski world from hull design to new construction techniques. Nelo has a full complement of skis, from recreational to elite, and state of the art construction in their factory in Portugal. For info on Surfski Paddle options.
Read more about each model : 510 | 520 | 540 | 550 | Vanquish | 560